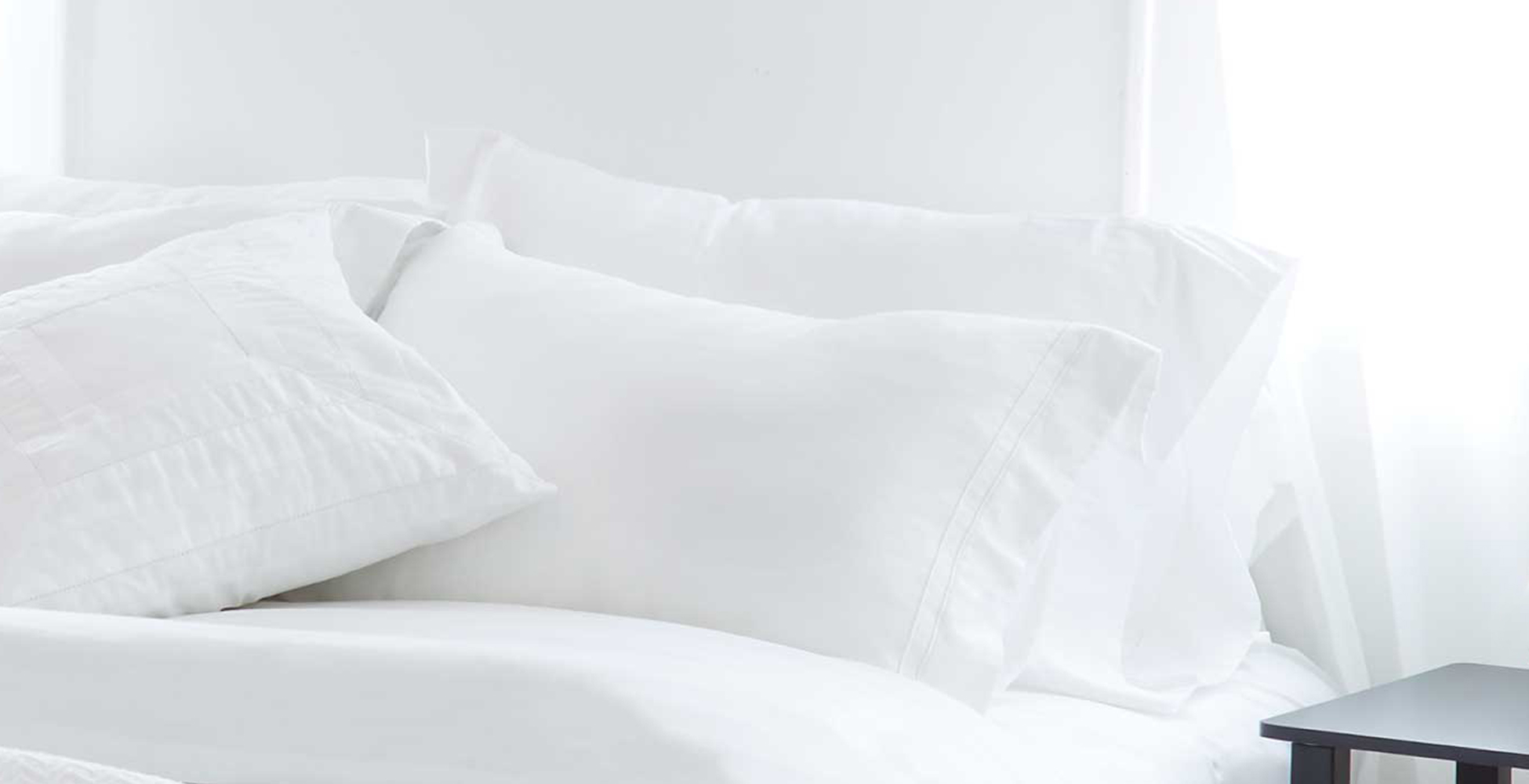 Fabricated Bedding
From decorative pillows, coverlets to box spring covers and mattress protection, Valley Forge has the perfect fabric and fabrication for your bedding specifications. Choose from a variety of bedding products, the perfect fabric, and we will handle the rest. Our in-house seamstress team perfects the final design – either as a sample for your approval or for a model room – to ensure that the fabric fits your design and fabrication without any complications. Much of our extensive running line is designated for use as washable or dry-cleanable bedding, including specific collections that cater to top-of-the-bed applications.
Learn more below or select the Products Tab to begin browsing!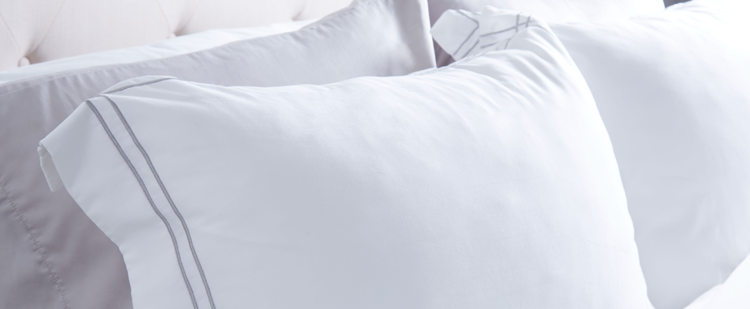 TENCEL™+Plus Lyocell
With 40+ years of experience in the hospitality textile industry, Valley Forge Fabrics formed a partnership with Lenzing AG to create TENCEL™+Plus Lyocell, a sustainable fiber derived from eucalyptus and other botanicals. Better known as Living Fresh by Valley Forge, this bedding textile was designed specifically for the hospitality industry. It has a silky smooth texture durable enough to withstand high temperatures and tons of cleaning cycles, yet maintain its original luxurious qualities. TENCEL™+Plus Lyocell actually gets softer with each and every wash, and does not require the use of fabric softeners which makes it easier to care for than bedding with traditional fibers.
Our Living Fresh linens have the highest designation within the USDA Biobased certification program for a product; a green certification you can understand and trust. FKT medically tested, non-toxic processing, and harvested from FSC managed forests. FSC managed forests do not require irrigation, farming, or pesticides which protect not only the botanicals, but the quality of our water and soil. The botanicals we use are rapidly renewable resources; only 10% are cut down, and quickly regrow to full maturity in less than 10 years.
Our environmentally conscious production process is award winning. When converting botanical pulp to fiber, 99.6% of the non-toxic solvent used to process our fabric is reused in a unique and proprietary closed loop system. This solvent is recovered and reused continuously, creating a truly sustainable model of production.
Custom Capabilities
For custom projects, the experts in our textile design, sourcing, and development teams will work with your design needs to construct a specialized bedding textile and finished product just for you. Select from our library of pre-made specs or get creative with us! Our extensive library of graphic designs and patterns are easily transferrable to printed pieces as well as woven textiles.
Read more about our sustainability efforts.
Contact Us