Window Treatments
Window Treatments
Custom Window Treatments & Services
Valley Forge Fabrics provides the largest selection of custom window treatments, expert customer service and highest level of quality – starting with fabrication all the way to installation. No project is too unique, and no task is too small, guaranteed to meet any of your hospitality window treatment needs.
We specialize in a myriad of custom window treatment jobs, including blackout draperies, custom draperies, decorative roman shades, and roller shades. Our commercial window treatments and services offer an assortment of customizable options. From fire retardant window treatments to motorized roller shades, Valley Forge Fabrics has your windows covered.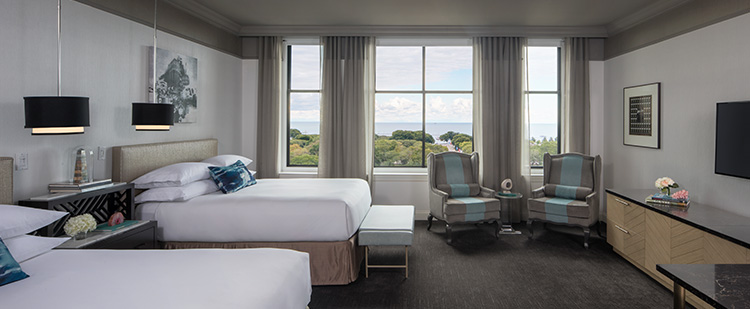 CDI Joins Forces with Valley Forge Fabrics
Valley Forge Fabrics, the world's largest supplier of high quality decorative upholstery fabrics for the hospitality industry, and CDI, the hospitality industry's leading source for custom window treatments, have combined forces to bring the best window treatments and services available for all customer requests.
Our mission is to provide the highest quality service and textile products to the hospitality industry. We are dedicated to living and working together harmoniously with our customers, and our environment. Valley Forge will continue to make preservation of our planet and its resources a priority. Since 2002, we have included recycled materials in our standard product line that is marketed around the world.
Our service goal is to be on time and in budget; to produce fabrics that facilitate the profitable turnover of guest rooms and public areas. We encourage a positive team effort on behalf of our suppliers and our employees in order to maintain the highest standards of effort and success.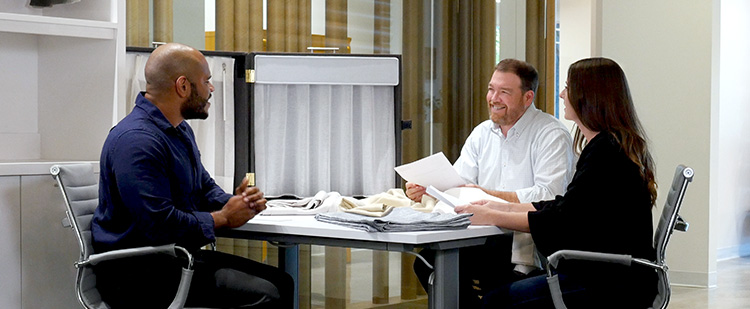 xx
Fabricated Window Treatments
Transform any space with our custom draperies and fabricated window treatment options.
As the leader of high quality decorative fire retardant performance fabrics for the hospitality industry, your choices are unlimited.
Valley Forge has a vast assortment of fabric styles, designs, colors, and patterns for the perfect window treatment fit. Select thermal or blackout draperies to diffuse light, control temperature and damper sound for all window styles.
We specialize in pinch pleats, ripplefold drapery, side light shades, as well as drapery hardware, rods, hooks, and rings. Customize any space with the best drapery selection available for comfort, luxury, quality, and style.
Our window treatment services offer an easy, seamless process beginning with fabric development, through to fabrication and installation.
Roller Shades
Valley Forge Fabrics offers a large selection of custom roller shades with a variety of fabric type options, including sheer, semi-sheer, semi-opaque, blackout, custom printed patterns and photography.
Our roller shades are fully customizable for any application or preference. We offer solar screen fabric roller shades for better or less visibility, light and privacy controls as well as UV blockage.
Choose between our blackout roller shades for total room darkening or dual roller shades to control privacy and visibility. Top treatment options include decorative fascia for a more contemporary, urban look, solid or upholstered pocket treatment to conceal the actual roller.
In addition to manual clutch options with a 5 year warranty, we also specialize in motorized roller shades for a modern connectivity solution as well as easy compliance to ADA standards. Our products are your solutions.